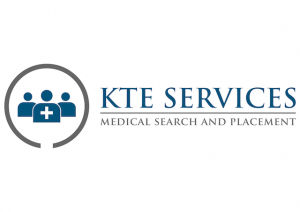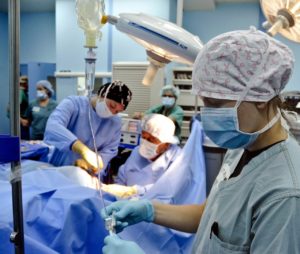 It takes a specific character to be a successful Physician Anesthesiologist. If you have some interest in anesthesia, keep in mind that it involves unique demands that most won't tolerate. But, the rewards are great as they earn a comfortable living. According to the department of labor, anesthesiologists' salaries are among the highest of all professions, making it more of a demand in the industry.
Like any other specialty here at KTE, we make sure to understand our candidates' needs and make sure that they have the top characteristics that Physicians need to succeed in their profession. The more they know what's essential, the better we can match them with the right job opportunity. It takes excellent communication skills to understand their needs and what they want in their next career move.
Becoming a Physician Anesthesiologist is not easy. However, if you want to know that it's a good fit for you, we have put together the top five characteristics that a successful Physician Anesthesiologist must-have. Nonetheless, if you know that this profession is for you, then pursue it with all that you have.
Top 5 Characteristics
Manual Dexterity
There are many manual skills needed in the operating room, for example, injecting spinal and epidurals, inserting breathing tubes, and many more delicate procedures. One of the best assets of a Physician Anesthesiologist is to be able to perform delicate procedures and handle superior manual dexterity.
A Caring Heart
Without patients, there would be no surgical procedures. Physician Anesthesiologist needs to have a caring heart toward their patients. To be a successful doctor, you must care for your patients before, during, and after every procedure.
Calm Demeanor
Emergencies happen in the operating room, and a calm, focused Physician will perform better under pressure. By staying calm, they can take quick and assertive action, allowing the surgical procedure to keep on track.
Attention To Detail
All aspects of a surgical procedure are vital and crucial; therefore, being attentive to detail is necessary every step of the way. The Physician needs to avoid making mistakes and always strive for perfection.
Excellent Communication Skills
Physician Anesthesiologist communicates with nurses, doctors, surgeons, and most important with patients. When patients are being examined and prepped for their surgery, it is crucial to gain their trust and communicate effectively. Therefore, you must have excellent communication skills to be a successful Physician Anesthesiologist.
In summary, what matters above all is the ability to be professional and kind throughout your profession as a highly-skilled Physician Anesthesiologist. If you need recruiting assistance, contact us today. You can reach us at 904-940-5415 or ktemedicaljobs.com.
We are looking forward to hearing from you.