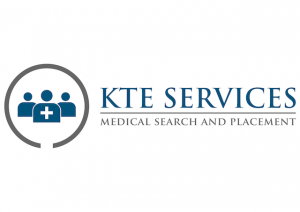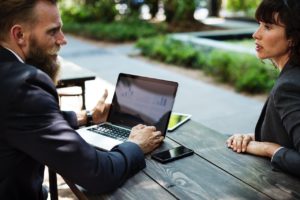 The way to prepare for an offsite interview is to know as much as you can before your interview. Usually, the offsite meeting can mean many things, including a confidential position, or it can merely say that it's more convenient for the employer. Whether you are meeting at a coffee shop, hotel, or restaurant, it isn't unusual in today's job market. So it's best to prepare and be more comfortable and confident.
At times when we are scheduling an interview for you, it most likely is at the company. However, we've had cases in the past that involved meeting at an offsite location. Regardless of where we set up the interview, you need to prepare and stay informed about the meeting. We are here to help you every step of the way.
When you get an invitation to interview offsite, please do not panic, yes it can be unnerving to see yourself on display sitting in the middle of a restaurant or hotel lobby, but in the end, it'll be ok. Number one rule is to learn how to effectively calm your nerves, focus your energy on preparing and eliminate all distractions. Below you will find tips on how to prepare for an offsite interview adequately.
How To Effectively Prepare For an Offsite Interview
Location
You might think you know the place the interviewer is talking about, but it is wise to ask for the address to be sure. Have them email it to you for confirmation. It's a sure way not to risk getting lost.
Interviewer
Avoid an awkward situation; if you don't know who you are meeting, ask for a description. It is also smart to exchange cell phone numbers should either of you be running late, and it's not a bad idea to search on Linkedin to see if that person has a profile with a picture. Always stay ahead of the game by preparing ahead of time.
Food Choices
You find out it's a lunch interview, remember this is not social be mindful of your food choices and dining etiquette. It's worth mentioning, do not order alcohol at lunch. Refrain from messy foods like spaghetti and don't order the most expensive nor the cheapest choice on the menu, keep it moderate, and keep in mind that your primary goal is the interview. Lastly, offer to pick up the check when it arrives. Do not assume that it's a free lunch, most likely, they will not accept the offer, and they will pick up the tab.
Focus
It is the hardest thing to do, focus on the actual meeting. The best thing you can do is to block out all distractions and stay engaged with the person interviewing you. It's a challenge, but it'll be the right thing to do.
In summary, treat the offsite interview like any other interview, prepare, and stay confident. If you need recruiting assistance, contact us today. You can reach us at 904-940-5415 or ktemedicaljobs.com.
We are looking forward to hearing from you.