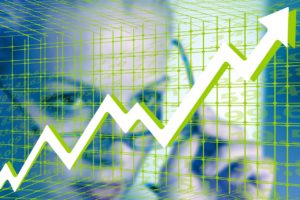 Start developing your leadership skills and start demonstrating your desire to grow and develop. In the healthcare industry education never indeed ends, therefore to advance you must stay on top of the game. One way to stand out from the competition is to keep developing your skills and treat your profession as a way of life rather than just another job.
Here at KTE we partner and work together with different professional healthcare associations that help us understand what's new in the field. With this information, we can help you better understand what's happening in the industry. Together we can work and develop the necessary attributes to help you further advance in your field.
While there are many different ways to grow your profession, we decided to share with you simple techniques that are powerful and useful for your future career path. Keep in mind that it's up to you to make a difference and continue to serve and grow as a healthcare professional.
Take a look at the five attributes that help you further your career path:
1. Take Initiative
Always demonstrate your level of leadership and responsibility by taking your tasks seriously and asking for more. Still be prepared to share credit and accept accountability for failed tasks. Become passionate and an expert in your field.
2. Network
There are many ways to network, for instance, social media and traditional social networks. The critical thing to remember is to maintain contact with new people and healthcare professionals. Don't be afraid to ask for help, for instance, your direct managers, your co-workers, human resources and others for their insights on how to expand your knowledge and expertise. Keep networking.
3. Be Professional
There are many vital professional components, such as integrity, respect, advocacy and maintaining confidentiality. But don't forget to stay compassionate and with a positive attitude, but also strong and soft skills, such as interpersonal competency and ethical decision making.
4. Remain Prepared
Stay focused at the task at hand and prepare for anything that comes your way. This is an excellent way to show that you take your healthcare career seriously. Keep in mind to stay focused on your future career goals as well, this will help you advance in your career.
5. Work Well With Others
If you want to be more successful in your career, remember that this profession requires you to be good with people and collaborate to complete projects and tasks. It will be a promising career if you are easy to work with and strive to solve problems instead of creating them.
In summary, keep in mind that as you grow and develop, the same happens for your medical career. If you have any questions, call us today let KTE Services help you. You can reach us at 904-940-5415 or ktemedicaljobs.com.
We are looking forward to working together with you.