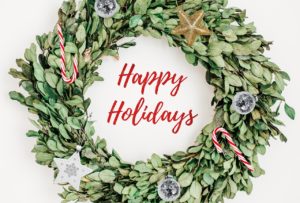 Improve morale with doctors, nurses and all of your healthcare staff. Keep in mind that you can brighten up employees that are struggling with long hours and the feeling of being overworked during the holidays. You can remind doctors and nurses who cannot see their family during the holidays that they are not alone.
We understand that healthcare facilities can be very stressful. We partner with healthcare facilities this time of year to help them find the best candidate to join their team during the holiday season. Also, we understand how important it is to value and appreciate hard-working professionals in healthcare.
A straightforward way to acknowledge and brighten someone's day is by letting them know that you appreciate them. Below you will find different quotes and uplifting words that you can use in a note, an email or just telling your overworked staff how much they are appreciated during this holiday season.
Quotes are from the Improve Medical Culture site encouraging a word of support to healthcare providers.
"Sending you holiday cheer. You are appreciated." Love, Pamela Wible MD
"Thank you for working so hard during the holidays and always. I am grateful that you chose this profession. Please don't lose sight of your goals or become discouraged. People are thankful even if they do not say it out loud." – Allison M.
"A huge thank you to all who are working in the hospital over Christmas! I hope this comment brightens your day! Your hard work is appreciated." – Alex W.
"Your selflessness around the holiday season is very much appreciated!" – Jenny Cole
"Thank you for your hard work and dedication no matter the day, week, month or year – regardless of how tired you are, mentally and physically. Always remember how valued and appreciated that is." -Kelsey Delaney
These words are examples you can use to uplift and improve morale within your team.
In summary, a word of encouragement goes a long way. Don't forget to appreciate and value your hardworking medical professional. Happy Holidays. If you have any questions, call us today let KTE Services help you. You can reach us at 904-940-5415 or ktemedicaljobs.com. We are looking forward to working together with you.