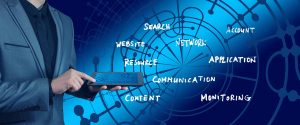 Hiring for healthcare roles can be difficult these days. As a recruiting firm, we rely on talented healthcare professionals. Are you struggling to recruit healthcare professionals, and retain good talent? Then, it's time to start building strategies to optimize your healthcare hiring practices.
Here at KTE, we have developed our candidate pipeline to prepare for future job openings. Also, we are being proactive to build winning strategies, for example, knowing how to build the right relationships with our candidates has allowed us to have the right talent at a local and national level.
If you are interested in running your facility at full steam amid fierce competition follow the tips below to help you stay competitive in this hiring market.
1. Build A Stronger Healthcare Employer Brand
The way you build your employer brand is by making sure that you and your team are marketing all of the perks, culture, and benefits that make your organization unique.
2. Tech Tools
Have in place a mobile-friendly job search feature, also, keep your applicant tracking system up to date and user-friendly.
3. Engaging Company Page
Monitor employee reviews, and it's great to have a robust company site to attract top talent. Also, keep a social media presence active and make sure to engage with followers on a regular basis.
4. Get Creative With Benefits
Having the right compensation, benefits, flexible work environment can and will attract the right candidates to your organization. However, if you are not communicating the benefits, you might just let the right candidate get away.
In summary, besides making sure you stay competitive, it is also helpful to partner with a reputable healthcare recruiter as an investment with your future workforce. If you have any questions, call us today let KTE Services help you, and let's work together. You can reach us at 904-940-5415 or ktemedicaljobs.com. We are looking forward to hearing from you.