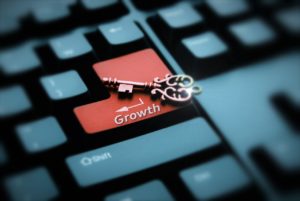 Let's make 2019 the year to improve healthcare recruiting strategies. Understanding what to do in recruiting can significantly impact your recruiting process, for example, It takes a strong team to recruit and attract the best talent in healthcare. Let's explore some recruiting trends that will impact your outcome.
Our team focuses on recruiting and making sure that we help our clients grow, and above all we play a significant role in strategizing with top talent and providing the best match for our clients. As our clients grow, we make sure to give the support.
Implementing Healthcare recruiting trends is very important and vital in healthcare. Below you will find 5 top recruiting patterns for 2019 to help you make better decisions while identifying the right fit for your facility.
Top Recruiting Trends
Recruitment Marketing
This is where you combine marketing tactics with recruiting; thus, It is time to nurture and attract talent into your organization. Since the labor market has shifted to a more candidate-driven market, it is essential to adapt and work hard in attracting the best talent through marketing efforts.
Inbound Recruiting
One way to attract candidates is by allowing them to choose you as their next employer. The way to do that is by proactively engaging with potential candidates.
Candidate Experience
Every candidate will have their overall personal perception of your organizations recruiting process. It is vital that each and every candidate will experience positive interaction with your team and your organization.
Social Recruiting
This is a technology-driven era, and social media should be part of your recruiting process. Find the best way to interact with your candidates via Facebook, Twitter, Linkedin, etc. and use these platforms to attract and hire the best talent.
Professional Healthcare Recruiter
To focus on your top priorities, you can always find value in partnering with top Professional Healthcare Recruiters. You will see that a recruiter will proactively search for potential candidates, build strong relationships and help you identify top talent.
In summary, the healthcare field is continuously developing and changing, that is why it is important to keep developing different ways to help you with your future recruiting strategies. If you need recruiting assistance, contact us today. You can reach us at 904-940-5415 or ktemedicaljobs.com. We are looking forward to hearing from you.