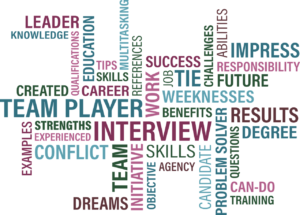 Hard to fill positions in Healthcare can have a stressful effect on your organization. As an employer or recruiter you certainly want to fill all of your job openings in the best timely manner, and with the best talent. Today let's explore how you can show prospective candidates what it's like to work in your company, therefore ensuring a positive outcome.
Here at KTE, we feel your pain, and that's what makes partnering with a qualified professional Healthcare recruiter powerful. By understanding your company's needs, we create the best possible working experience together. We like to take on challenges that help all of us grow.
"Have the courage to follow your heart and intuition, they somehow know what you truly want to become." Steve Jobs
Sometimes is as simple as following your own intuition, therefore, consider doing things differently and allow change to take place.
Below you will find several tips to assist you and your organization in finding the right candidates for your hard to fill positions.
Social Media
Have a social media presence like Facebook, Instagram, Twitter and any other that might be new. Through these accounts, you can show candidates what it is like to work with you and your company highlighting the benefits and value.
Employee Referrals
Word of mouth keeps being one of the best ways to attract high-level employees. Encourage your employees to keep referring candidates that will be a good fit for your team.
Revise Your Job Descriptions
Instead of listing the must have to apply, take this opportunity to hook candidates and convince them about working and becoming a part of your team.
School Recruiting
Build strong relationships with colleges that specialize in your industry. It's a way to give new grads an opportunity to dive right into their field of study and gain experience, while you get the opportunity to mold them into your company's culture.
Always Be Interviewing
By partnering with a Healthcare Recruiter, you have the opportunity to communicate with them your upcoming needs and have a pool of candidates ready for you to interview, narrowing the gap between hiring timeframe.
In summary, if you have done everything possible and you are still struggling, then it's time to redesign the position and find clarity. If you have any questions, call us today let KTE Services help you, and let's work together. You can reach us at 904-940-5415 or ktemedicaljobs.com. We are looking forward to hearing from you.
How do you handle hard to fill positions?