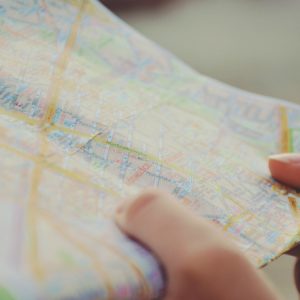 Where will you find your next healthcare opportunity? Whether you're looking to start a new life or a fresh start, choosing the right city for you and your family is really important. But the main question is, "Where can I find the best healthcare opportunity in the US? To best answer that question, we will share some industry data to help you choose the best state for your next healthcare career opportunity.
Here at KTE, we understand how important it is for our candidates to identify not only the right company to work for but the correct city and state. It is clear that some towns have more health care jobs and a lower cost of living than others. Therefore when an opportunity arises, we give out not only the company's primary job requirements, we also will give you the benefits of the city where the company is located.
Data from the U.S. Bureau of Labor and Statistics is predicting an additional 3.2 million job openings for qualified workers through 2018. Below you will find the top 10 cities with the most healthcare jobs in the United States.
Top 10 Cities:
1. Birmingham-Hoover, AL
One of the highest concentration of healthcare jobs.
2. Cleveland-Elyria, OH
Home to significant clinics and hospitals. The Cleveland Clinic is a significant player in healthcare in the city.
3. Pittsburgh
The University of Pittsburgh Medical Center is creating jobs for local healthcare professionals.
4. New Orleans-Metairie, LA
New Orleans has about 1.2x more job density in healthcare than the national average.
5. Oklahoma City
Oklahoma City universities and colleges have some of the top-ranked healthcare programs in the country.
6. Indianapolis-Carmel-Anderson, IN
Indianapolis, like New Orleans, has about 1.2x more job density in healthcare than the national average.
7. Baltimore-Columbia-Towson, MD
Baltimore is a leader in healthcare innovation and technology.
8. Boston-Cambridge-Newton, MA-NH
Boston is one of the largest cities in the country and with numerous top-level universities.
9. Providence-Warwick, RI-MA
Providence is a national leader in non-profit health systems.
10. Louisville/Jefferson County, KY-IN
Louisville is home to the most "aging care" businesses in the country.
In summary, whether you're a healthcare professional in Anesthesia, Pain Management, Nurse Practitioner or Physician Assistant, it helps to know which city is best for you and your family. If you need recruiting assistance, speak with our professional recruiters. You can reach us at 904-940-5415 or ktemedicaljobs.com. We are looking forward to hearing from you.