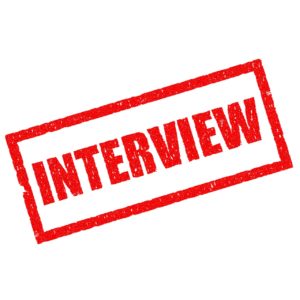 Healthcare interviews can be intimidating, so it's understandable that you are opened to tips that will help you. Below we share some valuable tips to help you through the interviewing process. In addition to the tips, remember that every employer is always looking for flexible and professional team players.
Here at KTE, we make sure that you are well prepared. For example, not only do we help you identify the right place for you, but we will also share everything that you need to know about your next opportunity; therefore you will have the ability to make the right choice for you and your family.
Always consider why you want the job, and be clear on your three to five key selling points. In healthcare, not only are you being recognized as an employee, but you are also being evaluated on your attitude and care towards the patients and their families.
Valuable Interviewing Tips
First Impression
Looking professional is part of your ability to make an excellent first impression. Avoid inappropriate attire and make sure your outfit is pressed and clean. For ladies, appropriate means closed toed shoes, avoid low cut shirts and keep your blouses button up and clean. For men, a pressed shirt and dress pants work well, and if it's appropriate a jacket and a tie complete your outfit.
Research
Employers might want to know how you perceive their company. Therefore, do your homework and research the company's competitors, their vision and what their position is on their industry. The way to do this is to visit their website, look them up on the news or look for any articles written about them. If any questions about the company surface, you won't look like a deer caught in headlights if you prepare yourself well.
Anticipate Concerns
Ask yourself the question, "Why they might not want to hire me?" If you feel that you are missing something, you can prepare your defense by stating, "I know you may be thinking that I might not be the best fit for this position because (reservation). But, you should know that (state why you can overcome that concern). By being sincere and prepared there is the possibility that they may overlook what you might be missing.
Materials
Don't leave everything for the last minute, know the location, the route you are going to take and find out about the parking. Print out a couple of copies of your resume and any job-related materials. Also, bring with you a couple of working pens and a notepad. Have everything ready the night before your interview. By having everything prepped the night before, it will alleviate and help calm your nerves.
Interview Questions
There are two types of questions that you need to prepare for, the questions that you might get asked and the questions you are going to ask. Don't get caught off guard, know your accomplishments, your past job experiences and practice common interviewing questions. Always prepare for your specific healthcare industry, for example of healthcare interview questions checkout, the site Everyday Interview Tips.
In summary, you can ace your next healthcare interview; however, it does take commitment and practice on your part. To speak to one of our professional healthcare recruiters contact us at 904-940-5415 or www.ktemedicaljobs.com.
How do you prepare for job interviews?