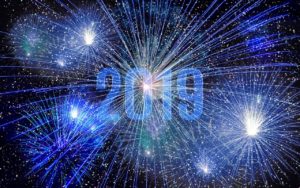 Considering a career change? If you are contemplating becoming a Certified Registered Nurse Anesthetist in 2019, it is best to prepare to learn why they are some of the most respected and highly paid nurses in the healthcare industry. As they deliver and manage anesthesia procedures to patients in operating rooms, hospitals and private practices. They are known for making quick decisions based on each patient. It's an exciting career that is highly rewarding.
Here at KTE Services, we work with top healthcare organizations providing them with excellent CRNA's to work with their team. Together we establish the right match to ensure a good fit. As you consider making a career change, below you will find the top best reasons why becoming a CRNA will be a huge benefit in your life.
5 Reasons To Become A CRNA in 2019
1. Respect
Nurse anesthetists have years of studies and experience under their belts, so their advice is naturally sought-after by other healthcare professionals.
2. Autonomy
If you love the idea of working alone, a career as a nurse anesthetist is for you. CRNAs practice independently, therefore they have more control over their patients' care as a result.
3. Job Satisfaction
Overall satisfaction is the number one perk of the CRNA's job. Always keep in mind that this position still plays a vital role in patients care. In addition to providing anesthesia, they also help manage pain. That's how CRNAs get to be a part of these critical surgeries.
4. Excellent Pay
This is definitely one of the best reasons to consider becoming a CRNA, they are one of the top earners in the healthcare industry. Annual salaries for CRNAs typically fall within the $100,000 to $200,000 range depending on location and experience.
"According to the Bureau of Labor Statistics, the top 10% of nurse anesthetists make more than $187,199 annually — and the top earners rake in up to $215,000 per year."
5. Job Security
There is a massive expectation of job growth for CRNA's, that means more career opportunities are on the rise. The department of labor anticipates that jobs will increase through the year 2022.
In summary, it's a popular and demanding career, but it is all well worth it. If you need recruiting assistance, speak with our professional recruiters. You can reach us at 904-940-5415 or ktemedicaljobs.com.
We are looking forward to hearing from you.