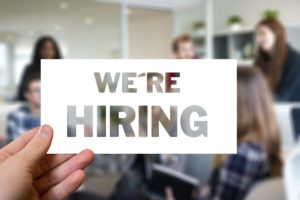 Healthcare is changing rapidly and being on top of your game is key to ace your next job interview. It's time to innovate and bring out your creative ideas and plan ahead for your upcoming interview, don't take the chance of going without proper preparation.
When working together with us, you will find our recruiting process both thorough and informative, leaving you with enough information to prepare for your next interview properly.
Employers today are looking to hire creative and innovative thinkers in healthcare. That is why their interviews are becoming harder and more in depth. But, you have nothing to worry about all you need is to keep preparing, below you will find example interview questions for you to review and practice. Always come up with answers that will show your future employer your ideas and how you can come up with ways to do things better.
Typical Interview Questions For Your Review:
• Why did you choose [your sector within healthcare] as a profession?
• Talk about a time when you disagreed with a coworker.
• What do you see as the future of healthcare?
• What Are Your Weaknesses?
• Why Should We Hire You?
• Why Do You Want to Work Here?
• What Are Your Goals?
• Why Did You Leave (Or Why Are You Leaving) Your Job?
• When Were You Most Satisfied in Your Job?
• What Can You Do for Us That Other Candidates Can't?
• What Are Three Positive Things Your Last Boss Would Say About You?
Don't forget, preparation is key, so you definitely want to consider and rehearse your responses to common questions beforehand. And on interview day always be on time, allow ample time for parking, finding the correct office, etc. Before leaving the house/hotel be sure you have everything you need: Carry a copy of your transcript and resume, paper and pen, notes, etc. Be positive at all times!
In summary, it is essential to always be prepared. Stay focused on your task at hand and good luck on your next interview. Keep us in mind If you need recruiting assistance, speak with our professional recruiters. Contact us today; you can reach us at 904-940-5415 or ktemedicaljobs.com. We are looking forward to hearing from you.