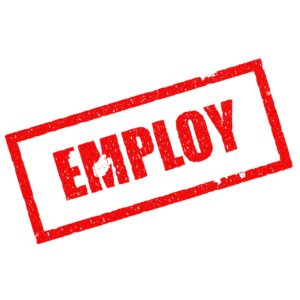 How many times have you interviewed a candidate, made an offer and then realized that they were not the right fit for your team? It's a relief when you partner with the right healthcare recruiter that helps you with the hiring process to build a robust and reliable team.
Here at KTE, we value customers like you, reliable, dependable and team players. Working together to find the right fit is our ultimate goal. The way we do that is by communicating at all levels and always reaching to help our customers accomplish their desired goals.
Below you will find three critical points that we examine in each candidate to assist you in your vetting process. We will always have a clear understanding on what your needs are to fill your essential role in your organization. Besides, we will always look for candidates that are ambitious and that are able to demonstrate to us why they would be an excellent fit for your specific job.
Three Points
Identify Behavioral Traits
Identify the five core behavioral traits you want employees to have for the specific role. We will ask about the type of behavior that is a must-have for every position. All healthcare organizations are different, therefore knowing this in advance helps with the selection process to filter out the candidates that are not the right fit.
Skills Needed
Knowing the exact skills that will make the candidate successful for each role is always essential. Getting this information in advance will help all of us determine which candidate is a fit for your organization, therefore, don't just think about what you have on the job description.
Tasks Required
What is the job that the candidate needs to accomplish in a year? Knowing this information will allow us to have specific conversations with the candidate to see if they would be able to achieve your desired expectations.
In summary, by working together with a strong healthcare recruiter, your chances of hiring the right candidate will undoubtedly increase. If you have any questions, call us today let KTE Services help you, and let's work together. You can reach us at 904-940-5415 or ktemedicaljobs.com. We are looking forward to hearing from you.
What is your most desired quality in a candidate?