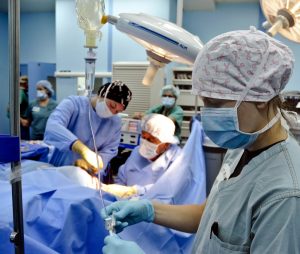 Currently CRNA's are valuable, respected and highly paid in the healthcare industry. One of the CRNA's responsibility is to be able to care for the patient and ensuring that everything goes smoothly with any procedure that requires anesthesia. That is a valuable job that entails courage and strength. Besides the compassion that is necessary, a CRNA must be willing to go that extra mile to care for his or her patient.
We take pride in sourcing and placing qualified CRNA throughout the country. It is our task to make sure that they are well prepared for their next career placement. According to the Bureau Of Labor Statistics, the top 10% of nurse anesthetist make more than $187,199 annually, and the top earns roughly up to $215,000 per year. Our goal as a healthcare recruiter for CRNA's is to place them in the right environment with the right pay depending on their experience.
Of Course, there are pro's and con's for CRNA's working in the industry, but today we are solely focused on the pros. It's time to shed a positive light on such a demanding and important role.
1. The Satisfaction Factor
Helping patients throughout the process is not easy to manage. However, one of the most positive takeaways that a CRNA takes is the ability to provide anesthesia while at the same time monitor and maintain the patient's wellbeing. It doesn't matter if it's a simple procedure or a complicated life-saving operation. The CRNA will always be there.
2. Job Security
The Department Of Labor is estimating that be the year 2022 there will be an increase of about 22% in this field. This a great opportunity for individuals that want to pursue this life-changing career.
3. Respect From Peers
CRNA's get respect from their coworkers like the nurses, surgeons, and doctors. They all work hand in hand providing the best quality care for the patients.
4. Great Salary
One of the upsides of having a great career is the salary; it can range anywhere from $160,000- $250,000 depending on location, experience, and chosen specialty.
In summary, even though it's a demanding position, there is tremendous job growth opportunity with the ability to show the compassion of a caring healthcare professional. The bottom line, it's a rewarding position with exciting outcomes. If you need help, speak with our professional recruiters. Call us today let KTE Services help you, and let's work together. You can reach us at 904-940-5415 or ktemedicaljobs.com. We are looking forward to hearing from you.
Do you know of a CRNA that is looking for a new opportunity?