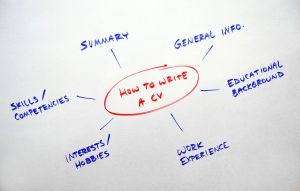 When you think of your CV, think of it as a quick reference on you. Keep in mind that the employer or healthcare recruiter is not just reviewing your CV they are examining several for the same position. That is why you must put your best work into it to make it as clear and concise as possible. Keep in mind that healthcare recruiters read through the resumes quickly weeding out the bad ones.
What we look for on a resume are accuracy and consistency. Besides looking at your past and current training, we take a look at the number of times that you have switched jobs and your board certifications. After making it to the next phase of the screening process, we will have a very detailed conversation with you to find out more about you and your career. The more we know about you, the better the chance of making the right match with your skills and desired goals.
Below you will find what to include on your resume and what to avoid.
Include:
Write as much about you as possible
Have a clear profile
Focus on the first 50 words, they matter.
Exclude: (clichés)
Self Starter
Team Player
highly motivated
Instead, show how you've made a difference. Give an example of when and how you've been a team player. It's time to stand out as the most effective Nurse Practitioner, Anesthesiologist or Physician Assistant; you have to show how different you are, for example, be specific, what is the position that you are applying for, make sure to tailor your CV accordingly.
Think about your strengths, what are you known for and what makes you an asset. Make a list of these strengths and include them in your resume.
Your Achievements
How did you stand out?
After clearly identifying your achievements, now you are ready to create your CV with confidence, make sure to avoid misspellings and use proper grammar. A poorly written resume won't make it through the screening process; recruiters will lose interest fast.
In summary, your CV is the employers/recruiters first impression, work on it with care and strive for clarity and uniqueness. Your ability to present ideas is critical. If you need help, speak with our professional recruiters. Call us today let KTE Services help you, and let's work together. You can reach us at 904-940-5415 or ktemedicaljobs.com. We are looking forward to hearing from you.
What would be possible for your career if you had a great CV?