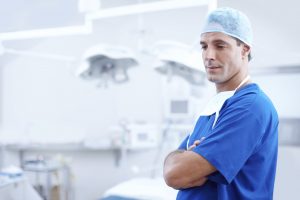 The Healthcare Industry is changing rapidly, and that includes your Anesthesia career. How do you know that it's time for a change? That's when working with a top Healthcare Staffing Company helps.
Finding a service to work with is not easy. Remember to always view your recruiter as a person that will help you reach your goal. When guided in the right direction, there will be positive outcomes. But, you have to do your part. Are you ready to take action?
Below you will find five tips on how to make 2018 the year of your Anesthesia career transformation. It can be in your same organization or a different company. But, only you can decide. Follow these tips to make that life-changing decision.
1. Evaluate
Doing a self-analysis is essential. Where are you financially, in your career and with your family? It's all about balance. Since you want 2018 to be better than 2017, you must know precisely where you are. It makes a difference.
2. Change
After analyzing where you are in your Anesthesia career, now you are ready to know what changes must take place. For instance, did you get to save the amount of money that you needed last year? Answer that question honestly and if you didn't, put a savings plan in place to get closer to your financial goal. Or is it time for you to stop working on call? Maybe a steady Monday – Friday position that will bring you a better quality of life. What can you do to make that happen? Put that into your plans. Remember, after carefully listing all the changes that you need, start prioritizing.
3. Action
It's time to get to work. Are looking for a new position? Have your resume ready. Are you currently seeking to find a good recruiter? Start networking. It's all about taking action. If you don't put your mind into it, it will never happen.
4. Follow Through
You took the time to evaluate where you are, you identified the changes that you need, and you are focused, now it's time to make it happen. It's time to follow through. Keep the momentum going; It'll be worth it at the end.
5. Don't Give Up
Things happen, and you will face some disappointments. Don't give in, just stay focused. If you need help, ask for it. Do you need to take a deep breath? Start breathing. Never let anything or anyone set you back. Keep going. Keep taking action.
In summary, believe that you have what it takes to make a difference. If you need help, speak with our professional recruiters. Call us today let KTE Services help you, and let's work together. You can reach us at 904-940-5415 or ktemedicaljobs.com. We are looking forward to hearing from you.
What career changes do you want to create?