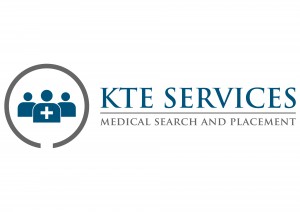 Nurse Anesthetist positons in New York City!
KTE Services is working with a top academic hospital in New York City that has Nurse Anesthetist positions available.
• The Nurse Anesthetists will have the opportunity to do a wide variety of cases that include thoracic, OB, peds and outpatient cases including general surgery, GI and orthopedic cases. There is something there for everyone!
• No call with the Nurse Anesthetist positions with 4/10 hour shifts. There is an opportunity for overtime as well.
• There is great work/lifestyle balance that everyone should have. The group truly cares about their employees.
• You be medically directed by an Anesthesiologist in this Nurse Anesthetist position. The Anesthesiologists work with the Nurse Anesthetists and want them to succeed clinically and professionally.
• The institution has facilities in Manhattan, Westchester, Bronx and Brooklyn areas with opportunities at all locations.
• Starting salary range depends on experience. Anywhere of $185,000-$215,000 and full benefits.
• Benefit package including paid malpractice, excellent health insurance, tuition reimbursement, life, disability, retirement plan with contribution, four weeks vacation and one week CME.
Requirements for this position:
• New graduates or experienced candidates are welcome to apply.
• Masters of Science in Nursing.
• Current NY State RN license (or willingness to obtain).
• BCLS Certification.
• Strong Communication skills.
New York City offers everything from the best restaurants, theatre, sports, and recreation. Private and public schools are some of the best in the nation. There is a little something for everyone!
For this Nurse Anesthetist position and others, please contact Keith Evola at 904-940-5415 or keithevola@ktemedicaljobs.com
Here is the link to these Nurse Anesthetist positions. https://jobs.ktemedicaljobs.com/jb/CRNA-position-in-Manhattan-New-York-Wide-variety-of-cases-and-flex-shifts-Offering-185-000-215-000-excellent-benefits-Jobs-in-Manhattan-area-NY/4028280
KTE Services specializes in the recruitment of this CRNA position, Pain Management, Anesthesia, Nurse Practitioners and Physician Assistants.  To learn more about this position and others visit www.ktemedicaljobs.com