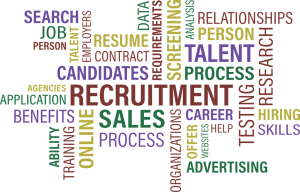 You are currently hiring for a position that is hard to fill, and can't seem to find the right candidate. This is when you should consider using a Healthcare Staffing Firm to help with your recruiting. Whether it's a nurse anesthetist or a pain management physician, consider partnering with a top firm. Below you will find traits to look out for when searching for that reliable firm.
Sounds like something you've heard before. But, how many times have you ignored the tell signs that you can't do it all on your own? From making sure your anesthesia cases procedures are running smoothly to enhancing efficiency. Why decide to work with healthcare recruiter? To make your medical staffing seamless and hassle-free. It's not only working with a firm; it's partnering with one.
As an employer take the time to understand the role of the current job opening. The more you know and understand what the needs are, the easier it is to work with the right Healthcare Staffing firm.
To provide the best level of care, strategizing with a healthcare recruiter can help you solve many problems. And you likely already knew that. But do you understand how to choose the right firm for your facility and it's patients?
Find a Healthcare Staffing firm that:
1. Stays Up to Date
A right agency stays current with all applicable laws and regulations, keeping track of changes put forth by federal and state regulatory agencies. The firm maintains compliance with all policies and procedures from government entities.
2. Website
The site is the companies first impression. What is the firm's mission statement? Take a look at their primary focus. Remember when you are looking to hire qualified doctors and nurses, it's important to know the background of the service you choose. And an excellent place to start is looking into the companies website.
3. Screening
How are they performing previous tests on applicants' skills, licensure or certification? A good question to ask is, "how are you qualifying your healthcare professional?" The best way to gather the information is by having a phone conversation with the recruiter.
4. References
Ask the firm for references. Who have they worked with in the past? Ask to speak to the hiring managers, department managers, and leaders. How about asking your colleagues? Do you know anyone that has worked with the firm that you are considering? Also, take into consideration what are the candidates saying about the firm, you can find forums on the internet that provide you with constant feedback.
5. Service
A right agency follows up even after they place a candidate on assignment. The company will help provide the person with the resources for them to perform their tasks professionally. A right agency will provide the support to ensure that its workers are successful in their placements.
In summary, choosing the right agency for your facility takes time. However, your patients will get the care that they need and deserve. That is why it is worth your time and effort to partner with the right one. Call us today let KTE Services help you, and let's work together. Contact us today. Call 904-940-5415 or Visit website. We are looking forward to hearing from you.
What would be possible if you partnered with the right healthcare agency?